Technical Field: This product relates to fully automatic processing, welding and testing technology. The device greatly improves product quality and production efficiency as well as the safety of production operations in terms of components, thereby reducing costs and improving product quality.
BACKGROUND OF THE INVENTION: The existing secondary welding process of products adopts manual welding by operators. The quality and stability of manual products are extremely difficult to control, and there are risks in terms of operational safety. Such as key factors such as operator's technique, behavior habits, quality meaning, and safety meaning. There are great instabilities in the quality and safety of manual work by operators, which are difficult to control, resulting in increased management resources and low returns, so it is not suitable for continuous production.
The technical problem to be solved: Aiming at the existing manual production method for secondary welding of products, stamping and forming products are connected to automatic welding equipment in strip form, feeding devices and fixing devices ensure the accuracy of product welding, and laser welding devices are used to ensure For the stability of welding, the blanking device will wash down the welded products, and the reducing device will cut the raw material waste into small pieces for easy disposal. It has never achieved an accurate, fast, stable and safe continuous production process.
Compared with the previous technology, the beneficial effect: in view of the current customers' strict requirements on product quality and cost, the quality and stability of manual manufacturing materials in terms of high-precision, high-quality, and high-efficiency product processing are far from satisfying customers. demand. This case improves product stability and safety while ensuring product quality and productivity.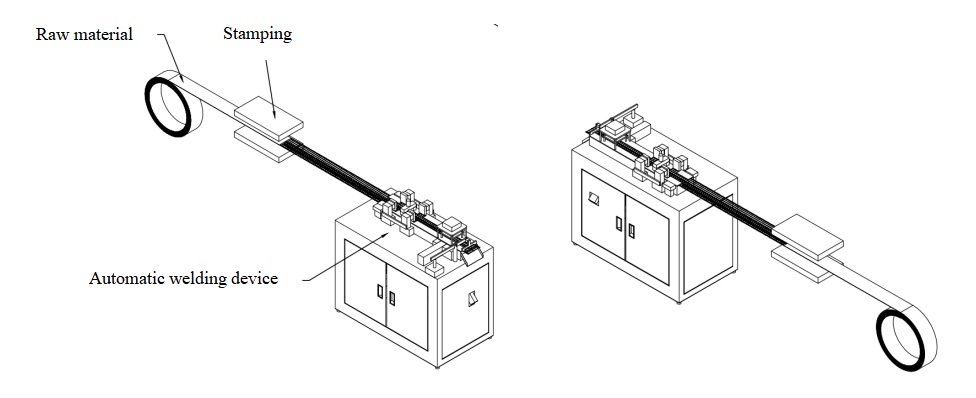 Attached drawings and a brief description:
The structure is shown in Figure 1. The raw material, punching machine, and automatic welding device are combined into an online automatic production, welding, and testing device.
product picture: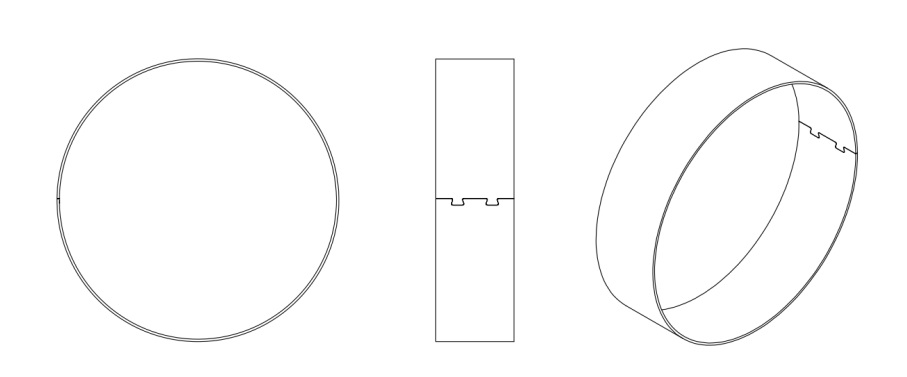 Specific and detailed implementation methods:


After being formed by the punch press, the product is sent to the interface of the automatic welding device, the feeding device sends the product to the position to be welded, the fixing device positions the product, the welding device welds the product, and the feeding device sends the welded product to the inspection position. The inspection device detects the products and enters the data into the system. The blanking device cuts the welded products, and the sorting device below (takes the inspection data to determine) sends the good and bad products into their respective channels and reduces the material. The device cuts the waste into small pieces and sends it out from the waste port. In this way, the continuous production of products is realized.